If you have set the connection mode of your Roqos Core to static IP address and lost internet connectivity, you can restore your internet connection using the Local Web Console. Local Web Console houses a limited number of settings to restore the connectivity and is only accessible in the absence of an internet connection for security reasons. Please follow the steps below to access Local Web Console and make any changes to your internet settings:
1. Make sure you are connected to Roqos Core either via Wi-Fi or a wired ethernet connection from your device.
2. Launch the browser and go to local.roqos.com. You will be greeted with the login screen below. If it fails to launch, please enter 192.168.23.1 in your browser's address bar - unless you had previously modified the Local Network Settings.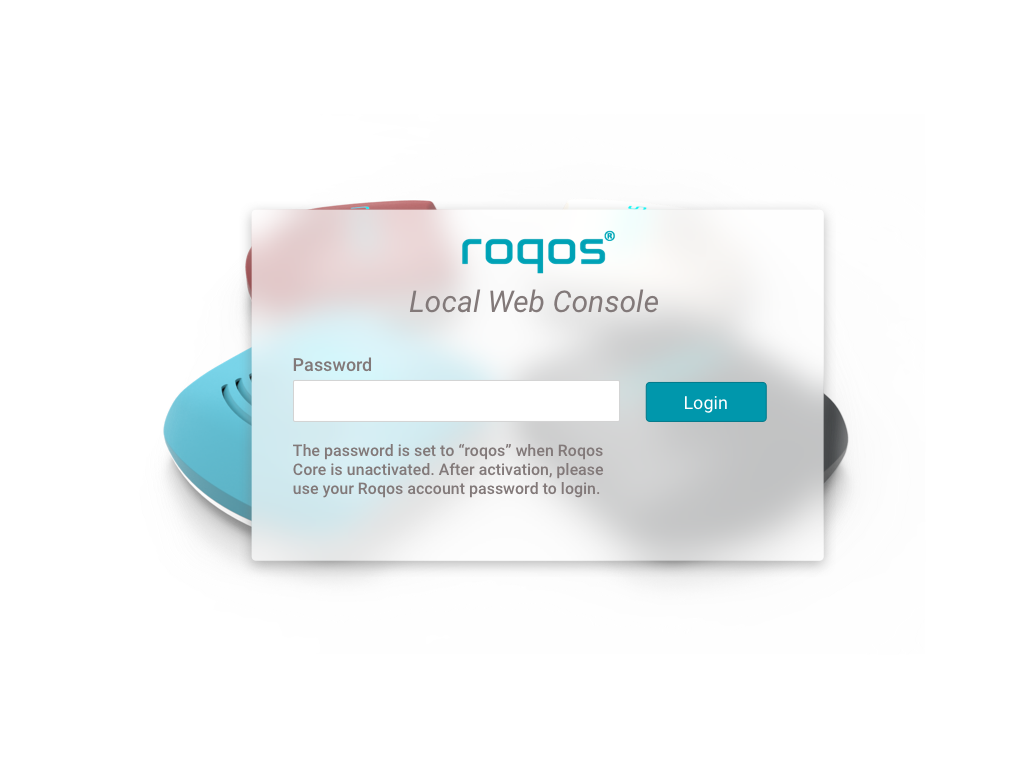 3. Login to Roqos Core by entering your Roqos account password. If Roqos Core hasn't yet been activated, please enter "roqos" as the password. After you login, you'll see the following settings: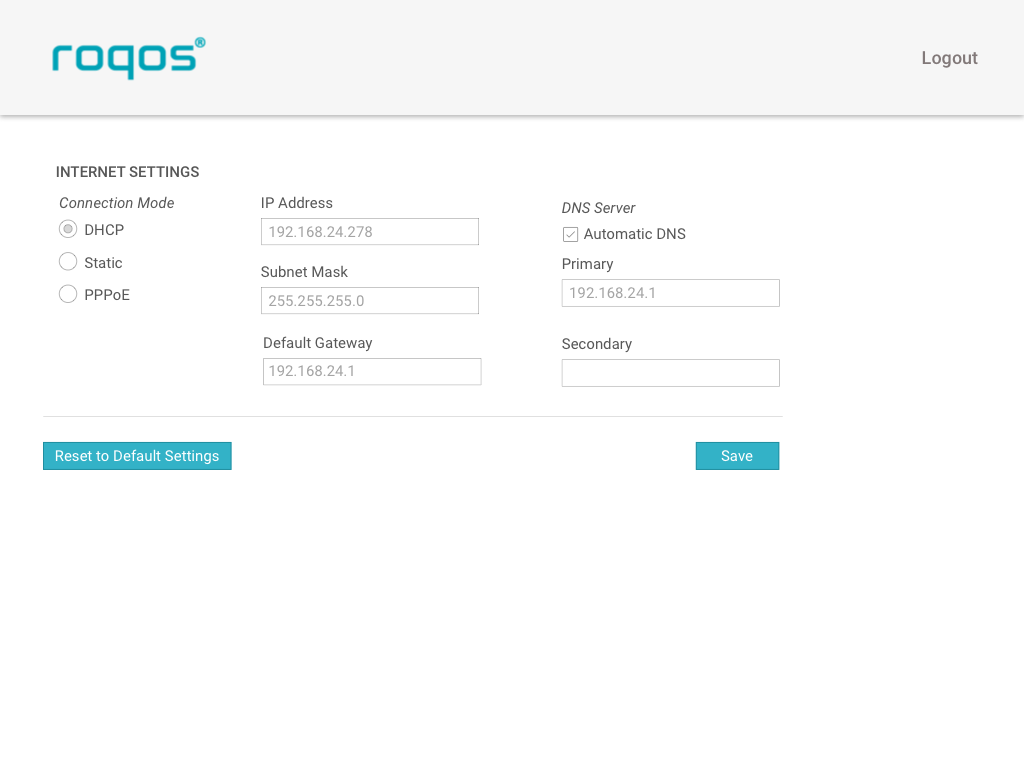 4. Change the Internet Settings to match your current internet connection and click on "Save". If you set the correct connection settings, your internet connection should be restored within one to two minutes. You can check the internet connection status of Roqos Core from the Roqos Home app.