Roqos resellers and others designated as Remote Administrators by Roqos can activate and manage Roqos Cores on behalf of their owners. These administrators can provide assistance remotely to their customers as needed.
You will first need to reach out to Roqos Support team at support@roqos.com and request a remote administrator account to be created for you. In your email, you will need to include the following for the administrator:
Full name
Email address
Company name
Company address
After we verify the above information and grant you access, you will receive an invitation at the email address provided. Please click on the link included in the email and enter a password to complete the account creation.
At this point, you are ready to start activating and managing Roqos Cores on behalf of others. You can launch the Roqos app from here and login using your remote admin account:
When you login for the first time, you will see the following screen if there are no Roqos Cores associated with your remote admin account: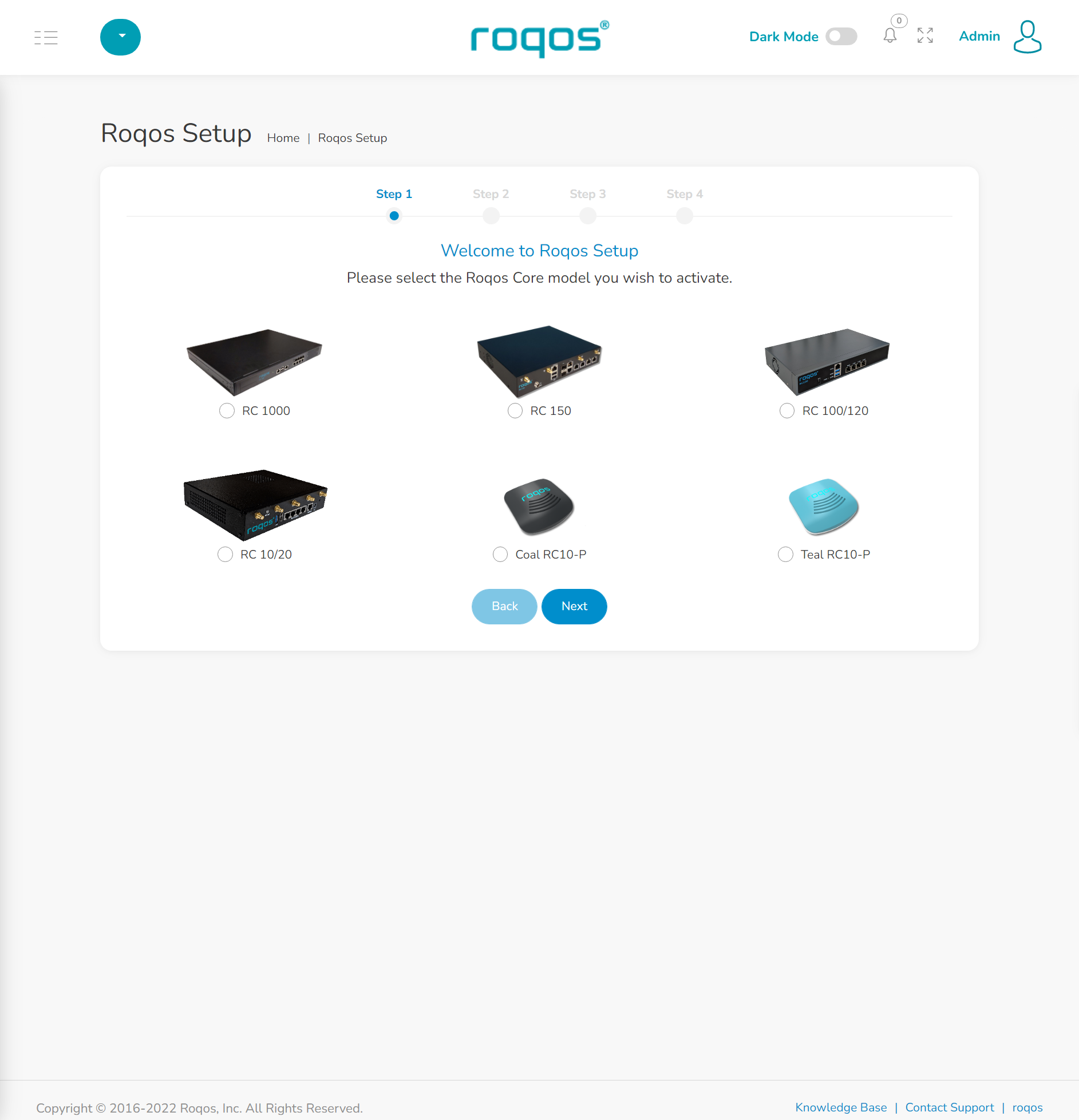 You can either activate a new Roqos Core on another owner's behalf, or request the owner of an activated Roqos Core to grant you access to theirs.