If you already have an activated Roqos Core and wish a remote administrator to help you manage it, you will need to grant him/her access by sending an invitation to his/her email address. Only Roqos approved companies and individuals can provide assistance as a remote administrator.
You can grant access to your remote administrator by following these steps:
1. Launch Roqos app and login to your account.
2. If you have multiple Roqos Cores on your account, make sure you have the correct one selected from the menu.
3. From the menu, select Advanced Settings > Remote Support.
4. Click Add button and enter the email address of the remote administrator you wish to give access and save. If you see an error message Invalid remote administrator email, please check with your remote administrator.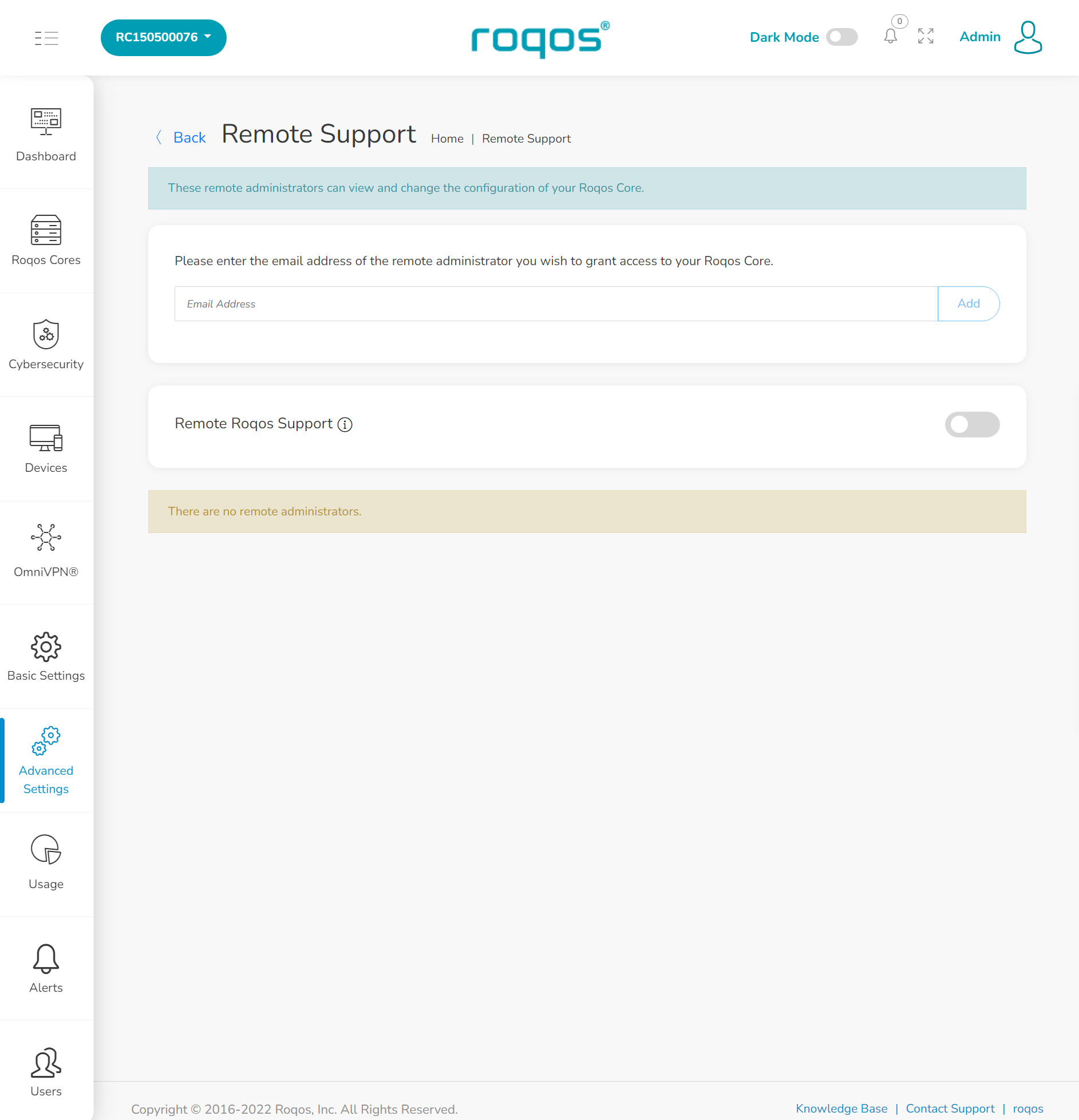 At this point, the remote administrator you have invited will have the same level of access as you do to your Roqos Core. They can start making configuration changes remotely.
You can disable a remote administrator's access to your Roqos Core from the same section of the Roqos Home app at any time.