Some internet service providers require using PPPoE (Point-to-Point Protocol over Ethernet). If your internet provider happens to be one of them, you can follow the steps below to configure PPPoE on your Roqos Core:
2. After successful activation, launch the Roqos app and go to Advanced Settings > Internet Settings section.
3. Under Connection Mode select PPPoE.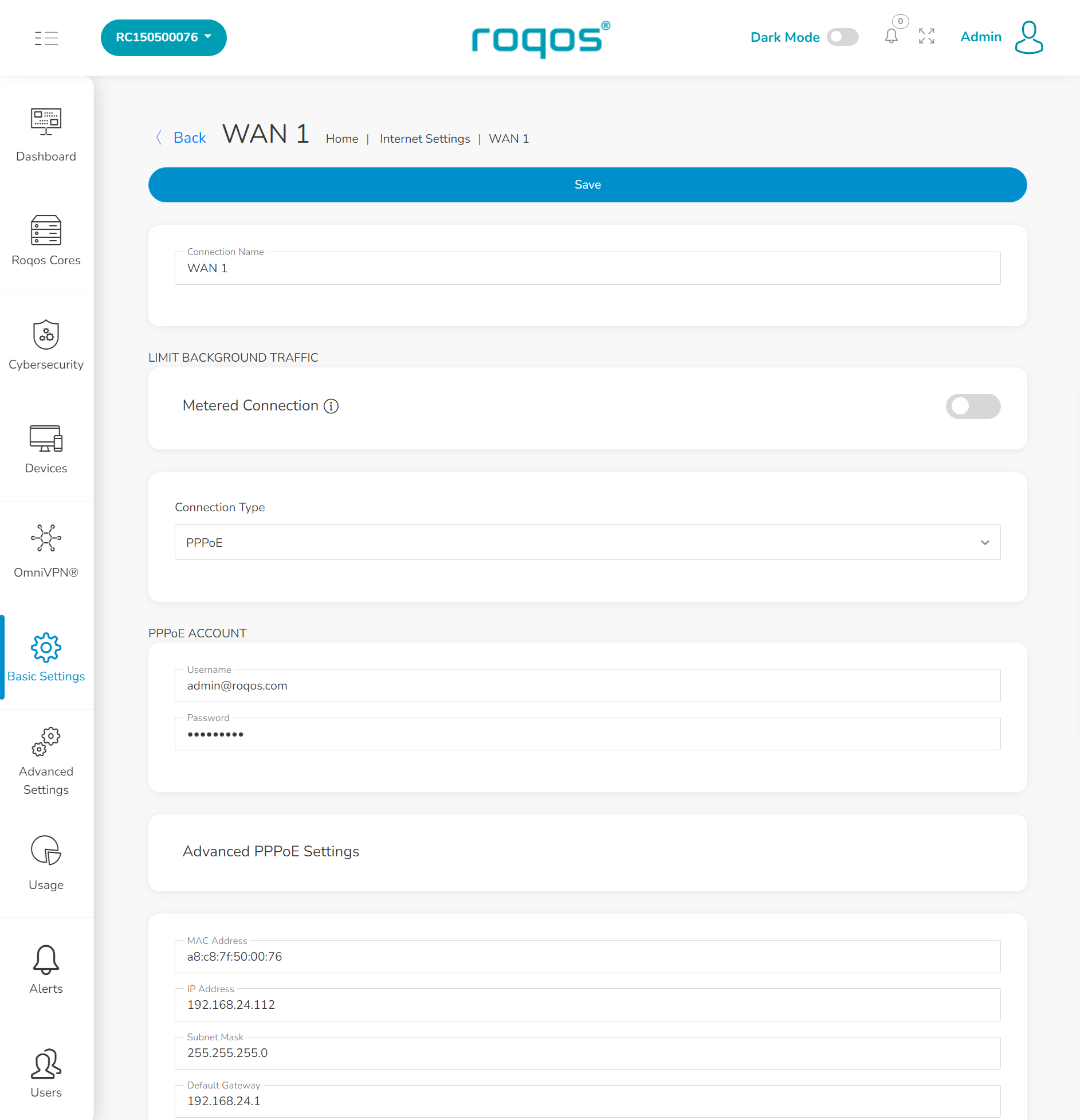 4. Enter your PPPoE username and password, then tap on Save. At this point, Roqos Core will continuously attempt to connect to the PPPoE server of your internet service provider.
5. Disconnect Roqos Core from existing Internet connection and connect it directly to your modem. Make sure the end that goes to Roqos Core plugs into the port labeled "Internet". Roqos Core should automatically establish connection within 30 seconds and light up blue. You are all set at this point.
If Roqos Core's lights remain red, this indicates a connection failure. This could be due to one of thse reasons:
Username/password combination you entered in step #4 is incorrect. Go back to the Internet IP Settings section and modify them.

ADSL connection is down. In this case, you should contact your Internet service provider.
In both of these cases, Roqos Core will recover automatically when you connect it to another router that has an existing internet connection by disabling PPPoE.