You can create multiple schedules to block internet for all devices on your network. These schedules are recurring weekly and allow you to block internet between certain hours on certain days of the week. While the internet is blocked your Roqos Core is still connected to Roqos Cloud. You can create a schedule as follows:
From Roqos app's menu, select Advanced Settings > Internet Access Control > Internet Block Schedule.

Click "Add" button.

Give your schedule a name to help you identify it.

Select the days of the week you wish the schedule to take effect.

Set the start and end time of the schedule, and save the schedule.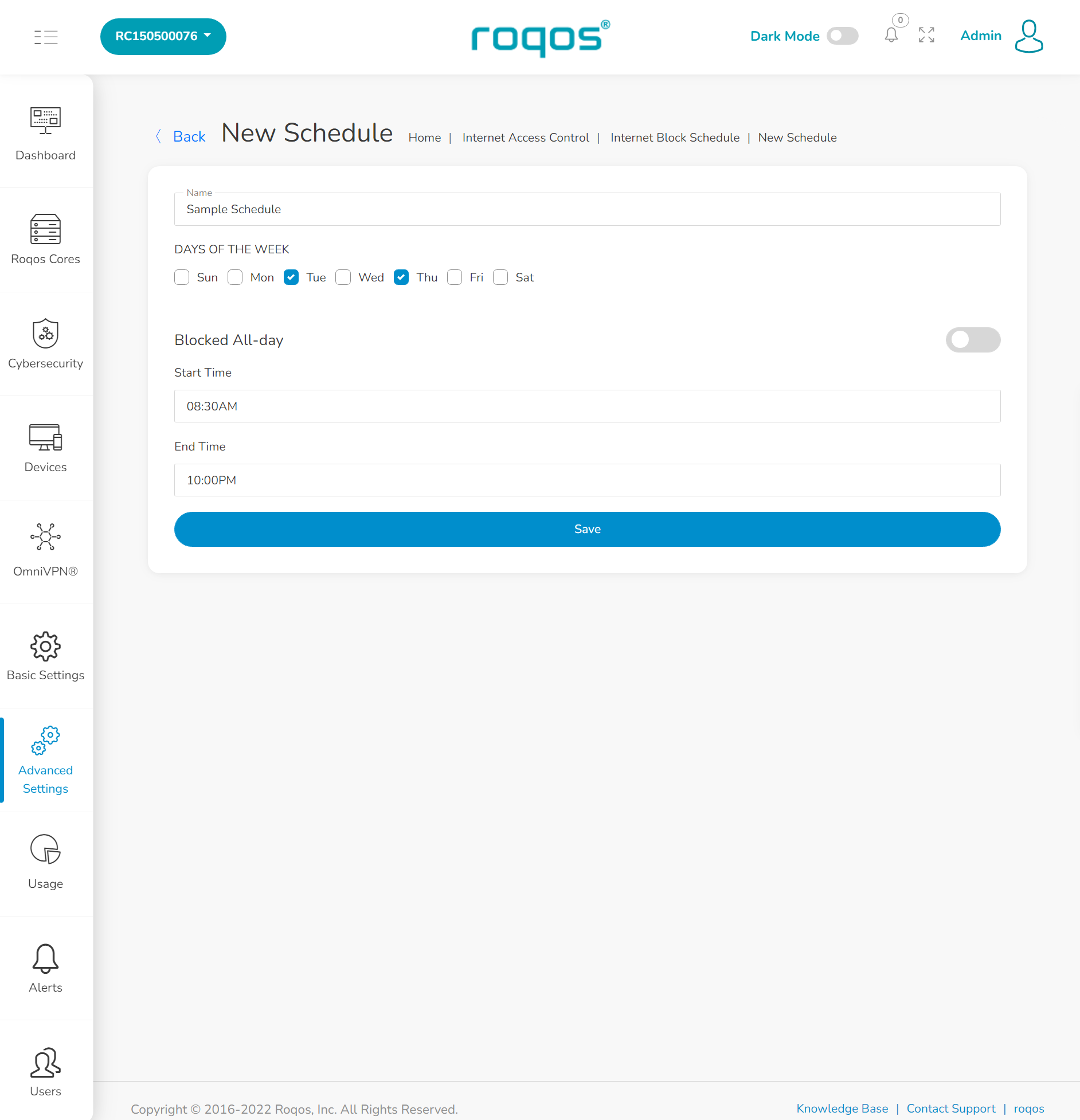 While a schedule is in effect, you can resume the internet at any time from the homepage of the app.