In addition to viewing usage history of a user, you can view the usage history of a particular device from Roqos app. You can do this as follows:
Select "Devices" from the menu.

From the device list, tap on the device you wish to view.

Click "Usage History" on device details view.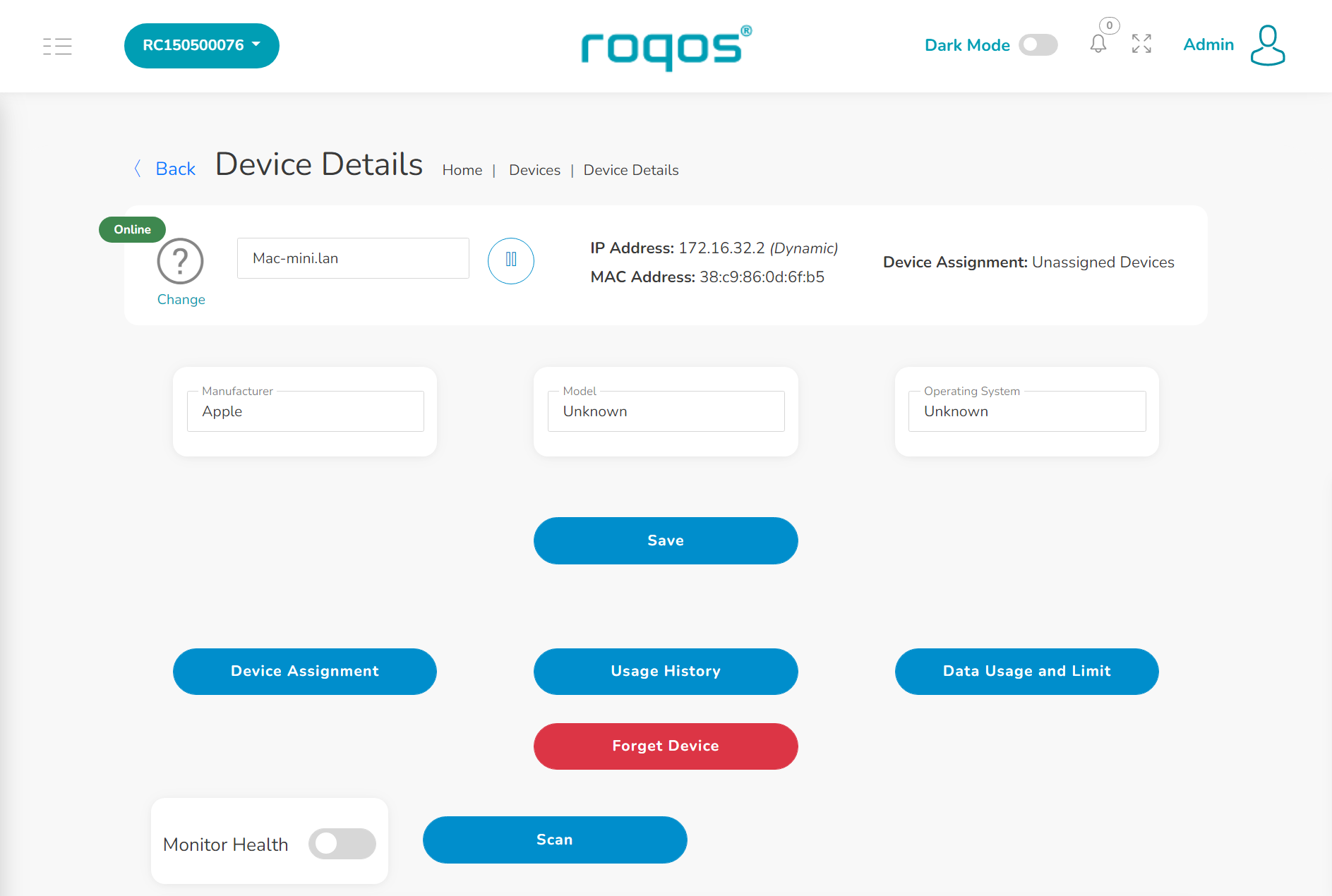 You will see the list of sites accessed from the selected device with the most recently accessed sites at the top.