If you feel overwhelmed with the number of cybersecurity alerts you receive, you can choose to see them in a consolidated view. This view will collapse all alerts generated by Intrusion Prevention and Country Block features into a single expandable entry that looks like this:
You can enable this as follows:
Select Alerts from Roqos app's menu.
Click Settings button.
Enable the toggle for "Consolidate Security Alerts" and Click "Save" button.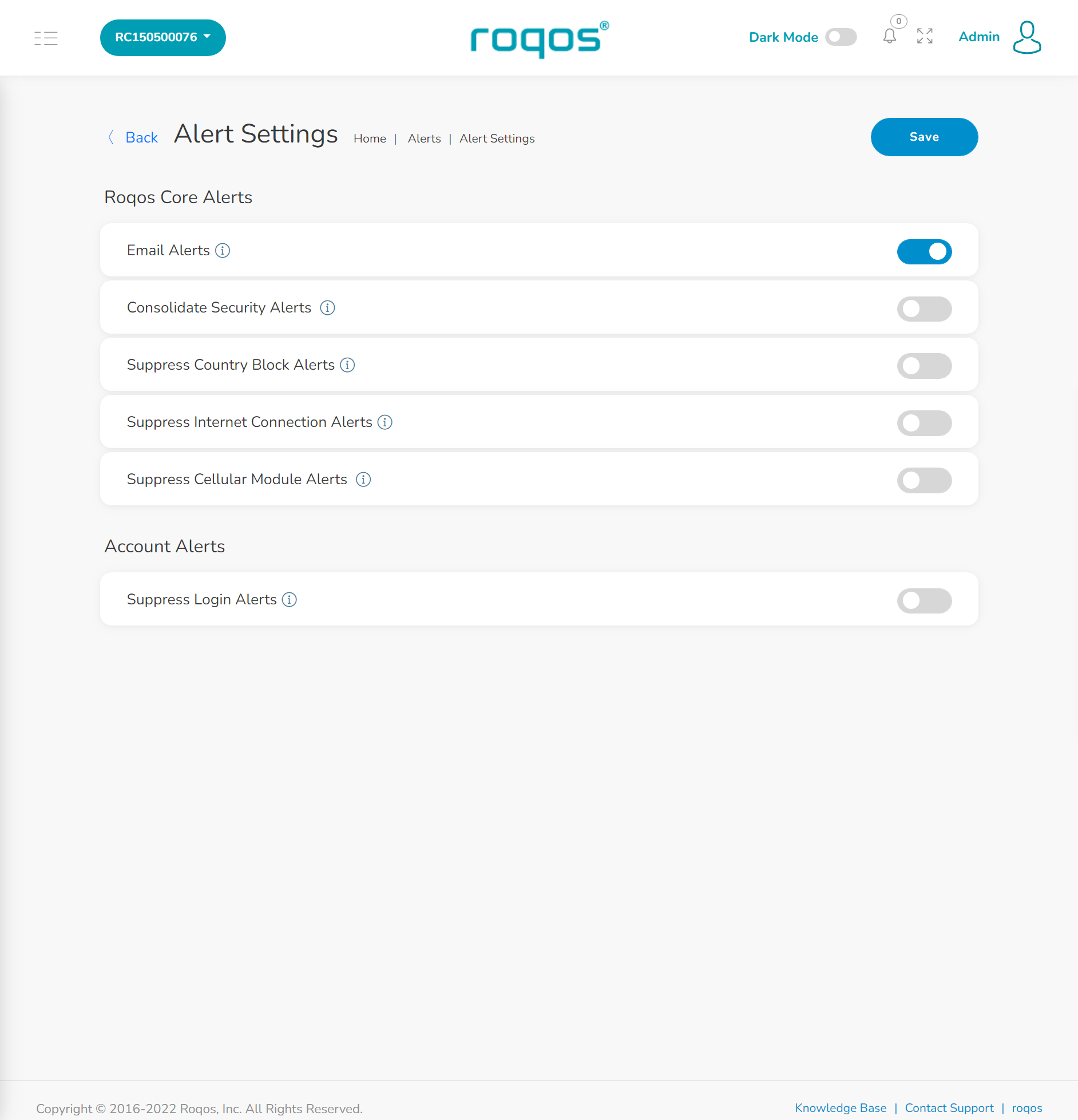 Please note that enabling this setting will silence the push notifications and email alerts for security related alerts. At the end of the day, you will receive an email digest with a list of cybersecurity alerts generated during the last 24 hours.