You can create weekly schedules to disable WiFi on your Roqos Core between certain hours on certain days of the week. This will disconnect all devices connected via WiFi while wired devices will remain connected. You can specify whether you wish to disable both Home and Guest networks or Guest network only. Please follow these steps to create a schedule:
From Roqos Home app's menu, select Settings > Wi-Fi Settings > Wi-Fi Schedules.
Tap on "Add" on top right corner.
Give your schedule a name to help you identify it.
Choose whether you wish the schedule to disable Home and Guest Wi-Fi or only Guest Wi-Fi.
Select the days of the week you wish the schedule to take effect.
Select whether you wish the schedule to remain in effect all day or between certain hours. If you choose it to apply between certain hours, set the start and end time of the schedule, and save the schedule.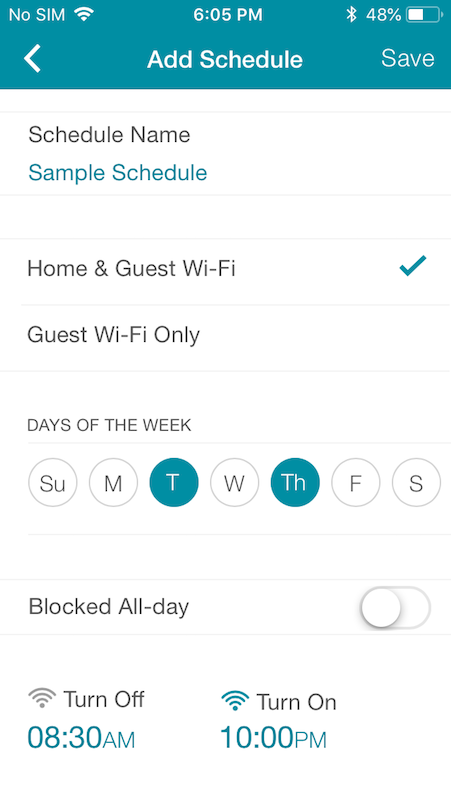 While a schedule is in effect, you can enable Wi-Fi at any time from the homepage of the app.
When WiFi is turned off manually or by schedules, the letter "s" in Roqos logo blinks slowly.