You can download the Roqos VPN application for Mac OS X from here: https://www.roqos.com/mac/Roqos-VPN.dmg . After downloading it, please follow onscreen instructions to install it.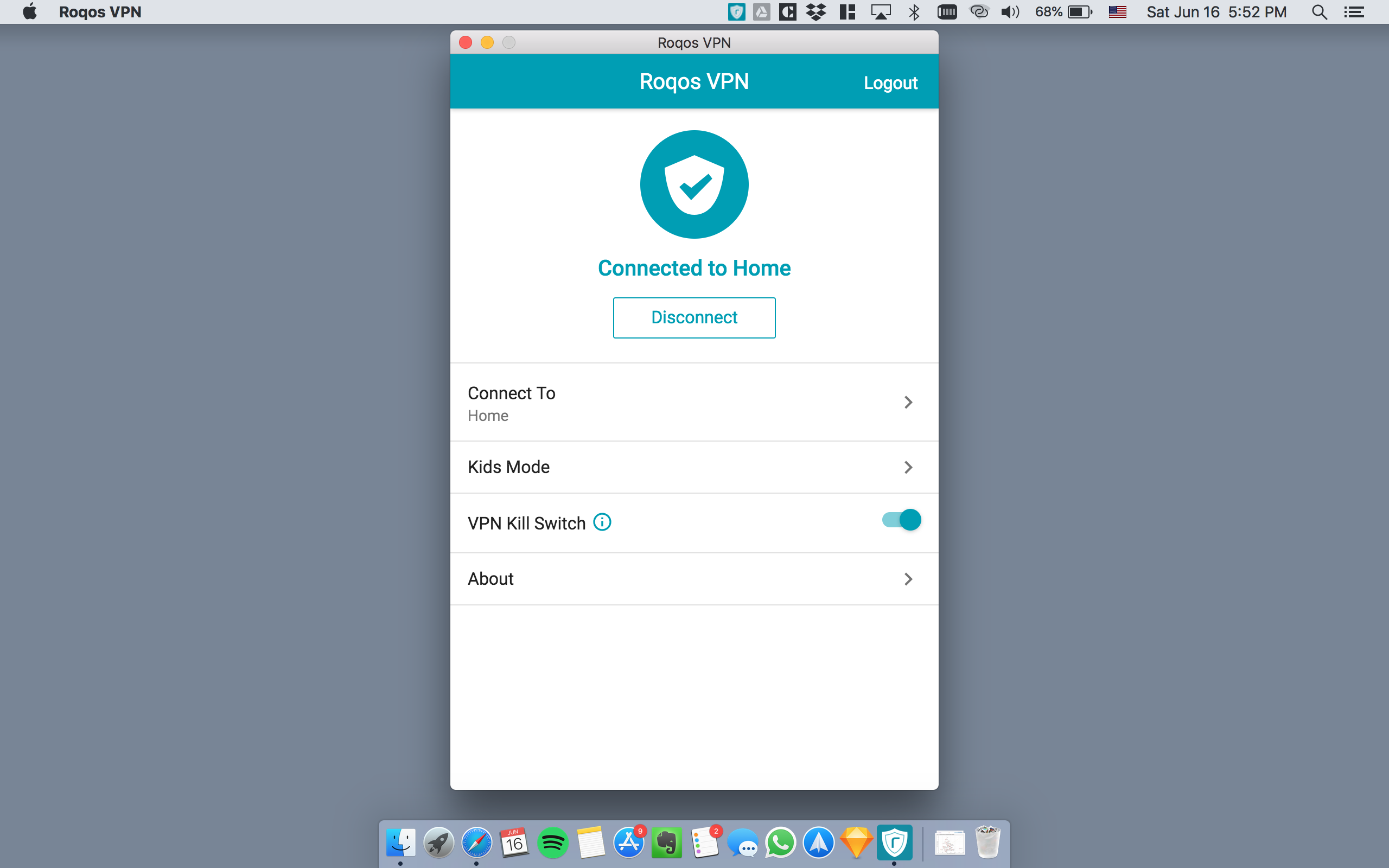 To connect, simply choose which Roqos Core you would like to connect to then click on CONNECT button.
Roqos VPN app has powerful feature called VPN Kill Switch which blocks your internet access when VPN connection is lost for some reason. This feature ensures protection of privacy at all times.