VPN IN allows you to establish secure VPN connections to your home network from any public WiFi network. Roqos uses an enterprise grade VPN application called OpenVPN for you to connect from any connected device.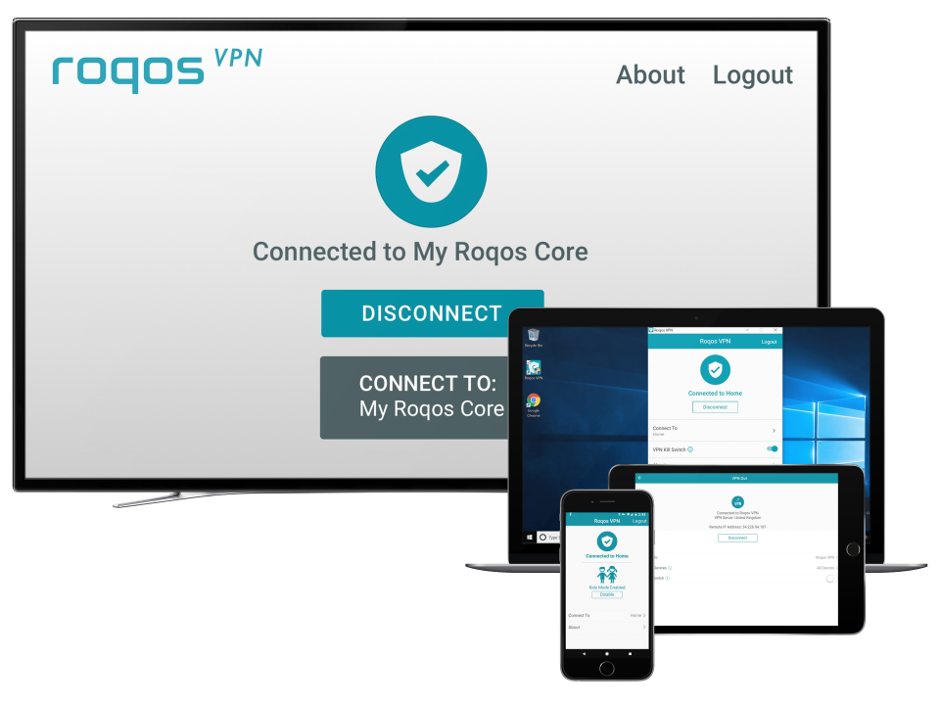 Roqos has VPN applications for the following device types:
Android phones and tablets

Apple iPhones and iPads

Windows laptops and phones

Apple MAC PCs
You can also use OpenVPN client applications for other devices.
In order to set up your devices for VPN connection, navigate to OmniVPN > VPN In section from your Roqos app menu. Tap on the "VPN Client Setup" option to access a wizard that will guide you through the setup process that is specific to the device you wish to configure.
Before you can start taking advantage of the powerful Virtual Private Network (VPN) feature, you will first need to enable the VPN In feature (VPN server) on your Roqos Core. Please follow these steps to enable it:
Open Roqos app and navigate to OmniVPN section.

Select "VPN In", and then select "VPN Server Settings" in VPN In page.

Set the "VPN In" to ON and click "Save" button.