You may experience this issue due to a conflict between the subnet of the network you are connected to and the network you are connecting via VPN. The potential to run into this issue is higher when you connect to a Roqos Core using another Roqos Core when default internet settings on both Roqos Cores have not been modified.
In this case, you may choose to modify the subnet of one of the Roqos Cores if you have administrator access to either one. You can change the subnet as follows:
1. Login to Roqos app and navigate to Basic Settings from the menu
2. Select LAN Settings option.
3. You will need to modify the values under Local IP, Start IP Address and End IP Address settings. You should start with updating the Local IP. The 3rd octet of the IP address indicates the subnet of the network. This is set to 23 by default on Roqos Core. You may change it to any value between 1 and 255.
4. Change the 3rd octet of Start IP Address and End IP Address to match the value you set for Local IP and save.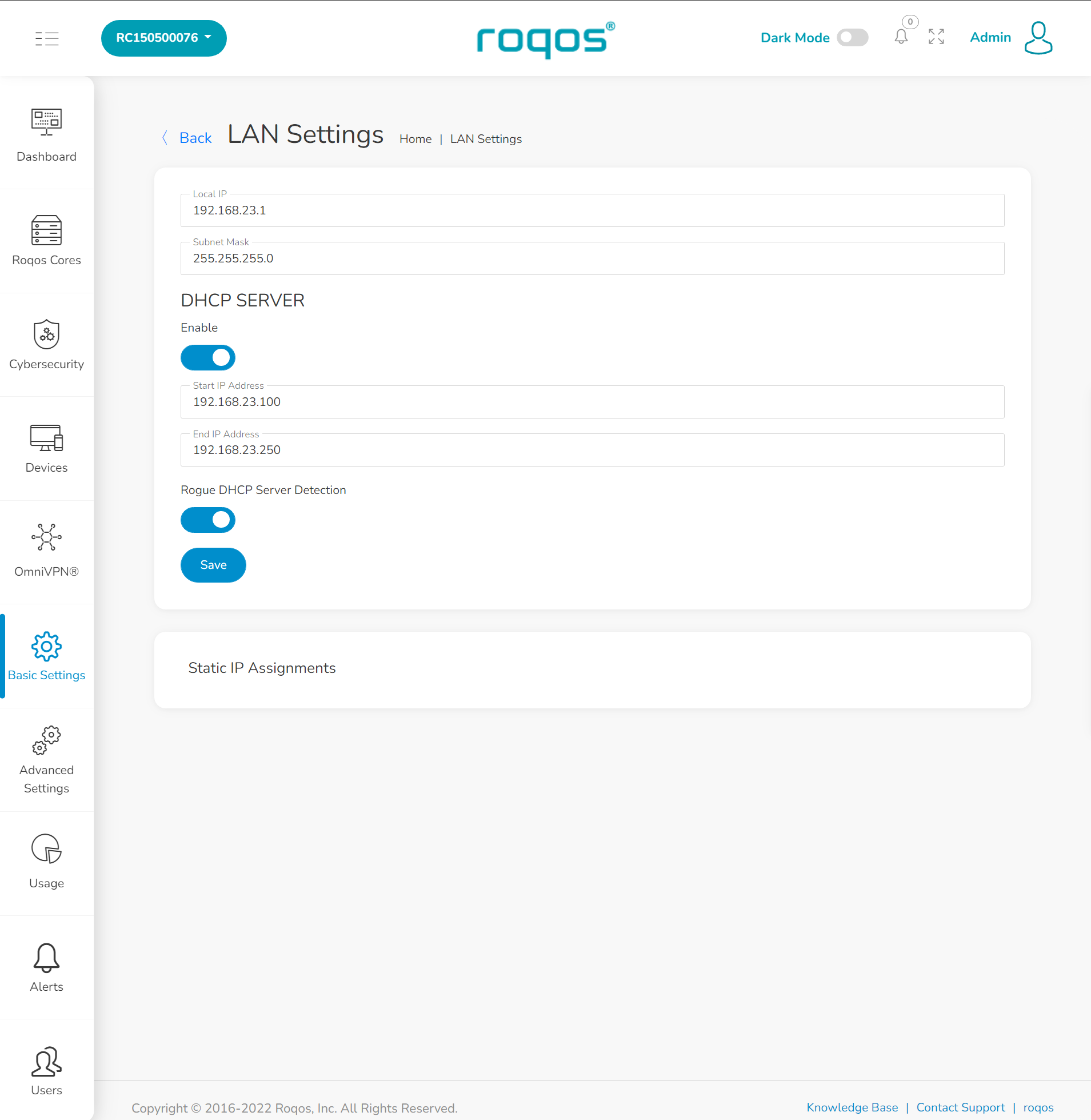 Note that changing the Local IP address will remove all static IP assignments. Any devices you may have had assigned a static IP address will need to be configured again.