Yes, you can. We currently support the following VPN service providers included with your Roqos subscription. Let us know if you don't see the VPN provider you wish to use and we'll consider adding it in the future.
ExpressVPN
IPVanish
NordVPN
Private Internet Access
ProtonVPN
Surfshark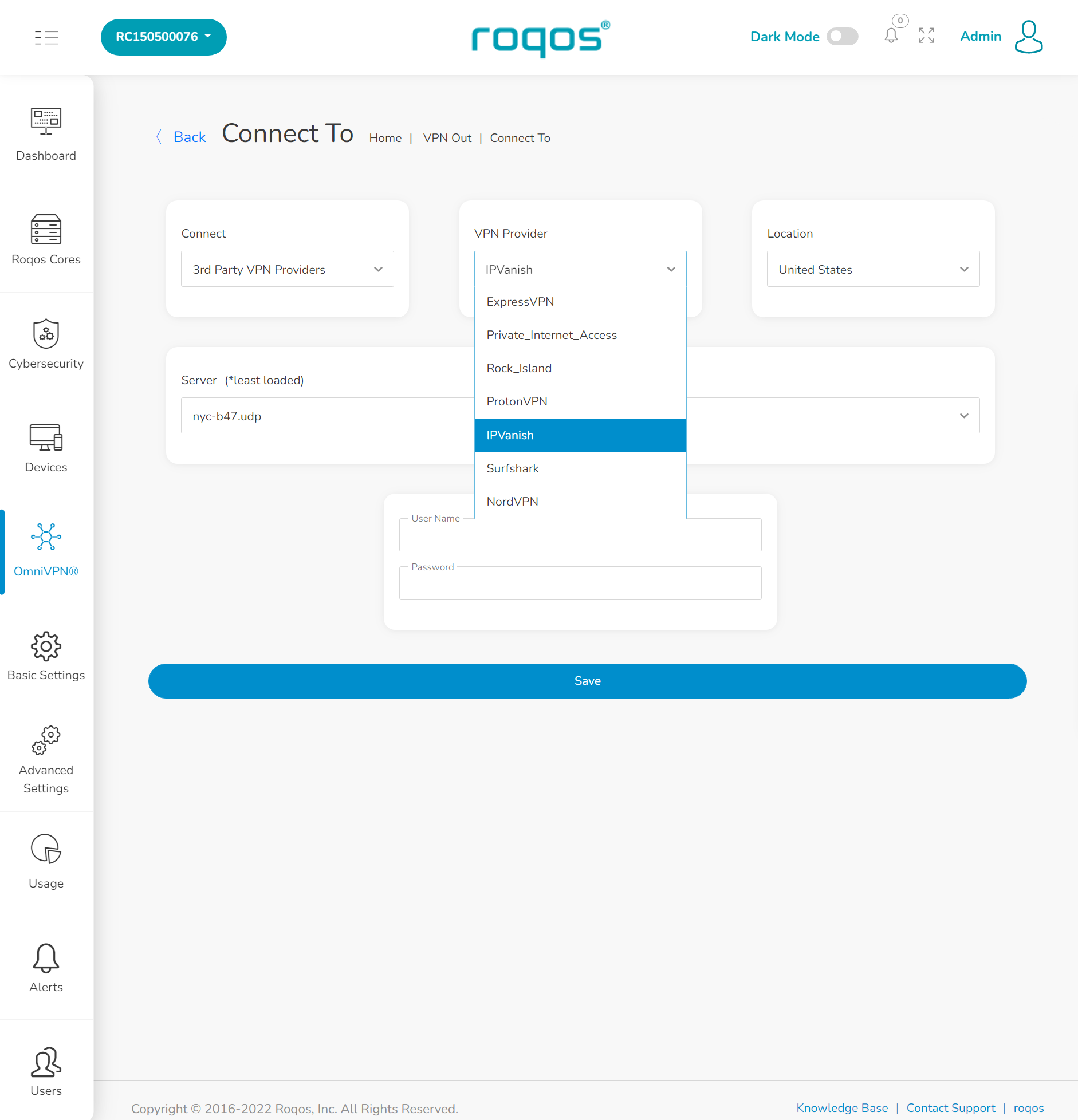 Follow the steps below to establish a connection to a VPN service provider using the OpenVPN protocol on your Roqos Core.
Launch the Roqos app and navigate to OnmiVPN section from the menu.
Select "VPN Out" and tap on "Connect To" option.
Select "3rd Party VPN Providers" and then pick the desired VPN provider from the list.
Enter your username and password for the selected VPN provider and save your settings.
Tap on "Connect" and wait about 20 seconds to establish the VPN connection.